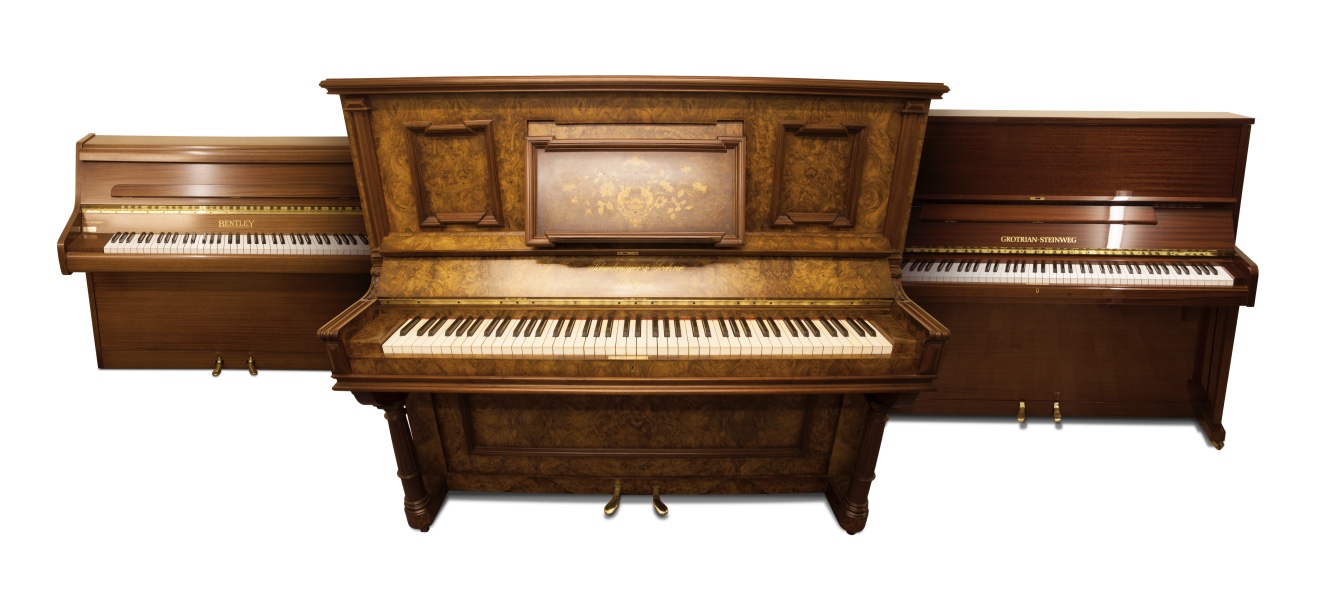 Selling your piano in Berkshire, Surrey, Hampshire & London?
If you have a piano that you are looking to sell, we may be interested in purchasing it from you.
Using the email address below, please feel free to send over some photographs of the piano whilst also supplying the following information if known about the piano you are wanting to sell:
Make
Serial number
Location
Contact details
When it was last tuned
Any time restraints for the piano to be moved
Whether it was purchased from us
What price you were hoping to achieve
Giving us as much information as possible about the piano for sale will make it easier to provide you with an accurate valuation of the piano. If you are local to us and should it be of interest to us, we would be happy to arrange a time for someone to inspect the piano you have for sale.
If the piano is past its best, we can provide a disposal service within reasonable distance. Please contact us for a quote.
Typically we are most interested in the following makes of pianos that you may have to sell.
Grand Pianos by; Steinway, Bosendorfer, C Bechstein, Bluthner, Yamaha, Kawai,
Upright Pianos by; Steinway, Bosendorfer, C Bechstein, Bluthner, Yamaha, Kawai, British Built pianos by Knight, Welmar, John Broadwood, Bentley, Rogers, Zender,  and European makers Petrof, W. Hoffmann, Zimmerman, Schimmel, Ronisch
Part Exchange
If you are looking to upgrade your piano, we also consider part exchange. We try to be as generous as we can when taking in a part exchange to help you purchase the right replacement piano. If your current piano is past its best, we are still happy to remove it free of charge should you decide to upgrade with us.